10 Classic Romance Books you should Definitely Read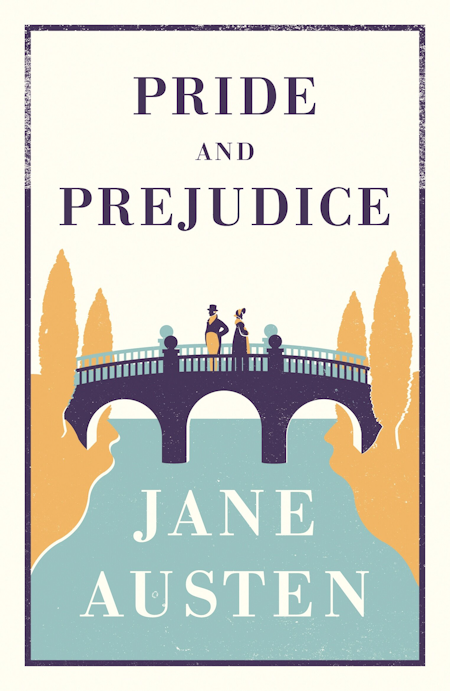 By Chaz G. T. Patto - June 2023.
Below is a list of some of the best romance books ever written, along with a brief summary of why each book is important in the genre. These books showcase the diversity and enduring appeal of the romance genre, exploring themes of love, personal growth, and the complexities of human relationships. Each one has left a lasting impact on readers, capturing their hearts with engaging characters, memorable stories, and poignant explorations of the power of love.
"Pride and Prejudice" by Jane Austen: Considered a classic of romantic literature, this novel explores the tumultuous relationship between Elizabeth Bennet and Mr. Darcy. Austen's sharp social commentary, wit, and timeless themes of love, class, and personal growth make it a beloved and influential work.
"Jane Eyre" by Charlotte Bronte: This Gothic romance tells the story of Jane Eyre, a young governess, and her complex relationship with the brooding Mr. Rochester. Bronte's exploration of love, independence, and morality in the face of societal expectations has made it a beloved and enduring classic.
"Outlander" by Diana Gabaldon: Blending romance, historical fiction, and time travel, this series follows Claire Randall, a World War II nurse, as she travels back in time to 18th-century Scotland and finds love with the dashing Jamie Fraser. Gabaldon's epic storytelling, rich historical detail, and passionate love story have captured the hearts of readers worldwide.
"Gone with the Wind" by Margaret Mitchell: Set during the American Civil War, this sweeping novel revolves around the tempestuous romance between Scarlett O'Hara and Rhett Butler. Mitchell's vivid characters, dramatic plot, and exploration of love, loss, and survival in a turbulent era have made it a classic romance.
"The Notebook" by Nicholas Sparks: This modern romance novel follows the enduring love story of Noah Calhoun and Allie Nelson, who find themselves separated by social class and circumstance. Sparks' poignant portrayal of love, sacrifice, and the power of memories has resonated with readers and became a beloved romance.
"Me Before You" by Jojo Moyes: This contemporary romance tackles sensitive themes as it explores the relationship between Louisa Clark, a young woman, and Will Traynor, a quadriplegic man. Moyes' emotionally charged narrative delves into love, self-discovery, and the complexities of human connection.
"The Fault in Our Stars" by John Green: This young adult romance tells the story of Hazel Grace Lancaster and Augustus Waters, two teenagers who meet at a support group for cancer patients. Green's poignant exploration of love, mortality, and the pursuit of a meaningful existence has touched the hearts of readers of all ages.
"Wuthering Heights" by Emily Bronte: This dark and passionate tale follows the tumultuous love affair between Catherine Earnshaw and Heathcliff. Bronte's haunting exploration of love, revenge, and the destructive power of obsession has cemented its status as a classic romance novel.
"The Hating Game" by Sally Thorne: This contemporary romance novel revolves around the love-hate relationship between Lucy Hutton and Joshua Templeman, coworkers engaged in a fierce rivalry. Thorne's witty banter, engaging characters, and sizzling chemistry make it a delightful and addictive romance read.
"The Time Traveler's Wife" by Audrey Niffenegger: Blending romance, science fiction, and time travel, this novel follows the unconventional love story of Henry DeTamble, a man with a genetic disorder that causes him to time travel, and his wife, Clare. Niffenegger's exploration of love, fate, and the complexities of relationships across time has captivated readers.
---
Slow Drip Fantasy Romance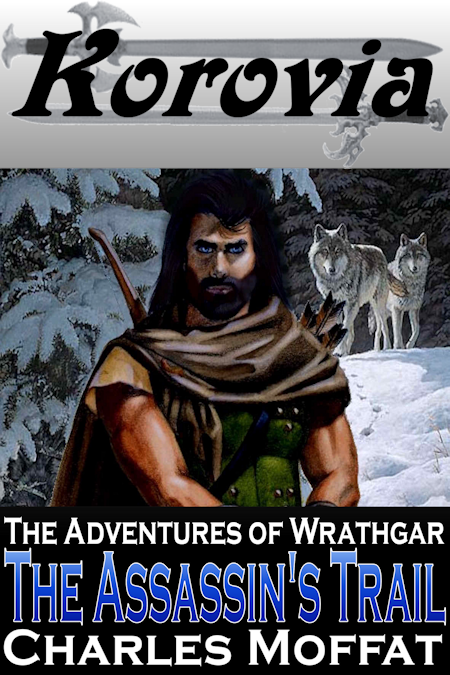 Within the captivating world of the Adventures of Wrathgar series, author Charles Moffat has skillfully woven two intricate romance subplots, introducing a love triangle that adds depth and emotional tension to the story. The "slow drip" method employed by Moffat allows readers to become deeply invested in the evolving relationships between the characters Wrathgar, Wren, and Elena.
Wrathgar, the fierce and skilled barbarian, finds himself torn between two captivating women who each possess their own unique qualities and charms. The introduction of Wren, a spirited cryomancer, sparks a connection with Wrathgar in the novel "The Blizzard's Daughter", as they end up facing danger side by side. The foundation of respect, camaraderie, and shared experiences begins to develop into a deeper bond, laying the groundwork for a potential romance.
Meanwhile in "The Assassin's Trail" and "The Coven's Wolves", Moffat introduces the enigmatic Elena, adding a layer of complexity to the love triangle. Elena and Wrathgar have a history together as their bond grows and their paths intersect and their interactions deepen, a slow-burning chemistry emerges, creating a tension that leaves readers eagerly anticipating the eventual meeting of Wren and Elena in a future book.
By employing a gradual approach to the romance subplot, Charles Moffat allows readers to become emotionally invested in the characters' journeys, fostering a sense of anticipation and curiosity. This "slow drip" method allows for the organic development of relationships, enabling readers to witness the complexities of love, loyalty, and the choices faced by Wrathgar and the women who captivate his heart.
As the series progresses and the romance subplot evolves, readers will be taken on a thrilling and emotional rollercoaster ride, exploring the depths of passion, sacrifice, and the ultimate choices that will shape the characters' destinies. The culmination of the love triangle between Wrathgar, Wren, and Elena promises to be a pivotal moment, serving as a powerful catalyst for character growth, unexpected revelations, and heart-wrenching decisions.
Through this carefully crafted romance subplot, Charles Moffat weaves a tale of emotional intensity, inner conflict, and the complexities of human relationships. The slow build of tension and the impending meeting between Wren and Elena in a future book will undoubtedly leave readers eagerly turning the pages, hungry to discover the fate of these captivating characters and the impact their choices will have on their intertwined destinies.
Books in the Adventures of Wrathgar series:
---
10 Classic Fantasy Romance Books you should Definitely Read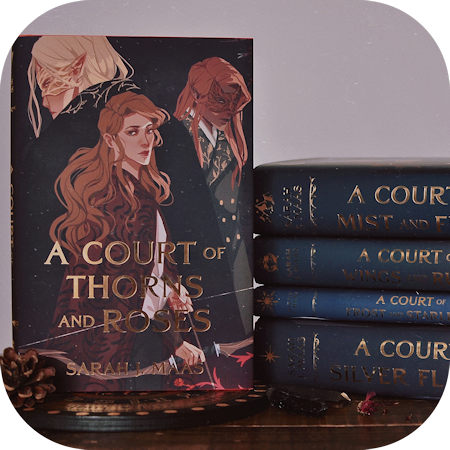 By Chaz G. T. Patto - June 2023.
Below is a list of some of the best fantasy romance books ever written, along with a brief summary of why each book is important in the genre. These fantasy romance books intertwine the elements of magic, adventure, and love to create captivating narratives that transport readers to fantastical worlds. Each book offers a unique blend of fantasy and romance, exploring themes of sacrifice, destiny, and the transformative power of love.
"A Court of Thorns and Roses" by Sarah J. Maas: This series introduces readers to Feyre Archeron, a young huntress who is thrust into the perilous world of the fae. As Feyre navigates political intrigue, dangerous enemies, and a forbidden romance with the High Lord of the Night Court, Maas weaves a captivating tale of love, sacrifice, and the power of redemption.
"The Night Circus" by Erin Morgenstern: Set in a mysterious and enchanting circus that appears only at night, this novel follows the star-crossed love affair between two illusionists, Celia and Marco. Morgenstern's lyrical prose, evocative imagery, and atmospheric setting create a mesmerizing and magical love story.
"Radiance" by Grace Draven: In this fantasy romance, two unlikely allies, human Princess Ildiko and Kai, a powerful Kai prince, are married to strengthen the political alliance between their races. As they navigate their differences and form a deep connection, Draven explores themes of acceptance, trust, and love beyond appearances.
"The Princess Bride" by William Goldman: This beloved tale blends fantasy, adventure, and romance as it recounts the story of Buttercup and Westley. Goldman's whimsical narrative, memorable characters, and witty dialogue have made it a timeless classic that appeals to readers of all ages.
"Stardust" by Neil Gaiman: In this magical tale, Tristan Thorn ventures into the fantastical realm of Faerie to retrieve a fallen star for the woman he loves. Gaiman's enchanting storytelling, vivid world-building, and bittersweet romance make it a captivating and unforgettable read.
"The Name of the Wind" by Patrick Rothfuss: While primarily known as a fantasy epic, this novel contains a captivating romantic subplot. Kvothe, a gifted musician and magician, recounts his extraordinary life story, including his passionate relationship with the enigmatic Denna. Rothfuss weaves a tale of love, mystery, and destiny amidst a richly realized fantasy world.
"Uprooted" by Naomi Novik: This standalone novel follows Agnieszka, a young woman chosen to serve the powerful and aloof Dragon in a land plagued by a malevolent forest. Novik's lush prose, complex characters, and slow-burning romance between Agnieszka and the Dragon make it a compelling and atmospheric read.
"The Queen of the Tearling" by Erika Johansen: In this series, Princess Kelsea Raleigh Glynn must reclaim her throne and face political intrigue, magical powers, and a complicated connection with the enigmatic Fetch. Johansen crafts a compelling tale of self-discovery, political struggles, and a slow-burning romance that spans across the series.
"Graceling" by Kristin Cashore: Set in a world where some individuals are born with extraordinary abilities known as Graces, this novel follows Katsa, a skilled warrior with a Grace for killing, and her relationship with Prince Po. Cashore explores themes of identity, power, and love as Katsa navigates a dangerous conspiracy.
"Warprize" by Elizabeth Vaughan: In this romantic fantasy, Xylara, a healer and princess, is given as a war prize to the fearsome Warlord of the barbarian clans. Vaughan crafts a passionate and intense love story between Xylara and the Warlord as they defy expectations and find common ground amidst political turmoil and cultural differences.

Website Design + SEO by designSEO.ca ~ Owned + Edited by Suzanne MacNevin