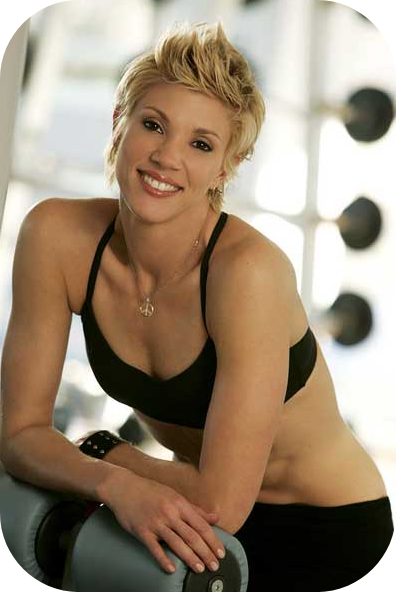 Health and Fitness!
We all want to live longer, be fitter, long beautiful, feel better about ourselves. But it is surprising how little time people spend actually exercising or eating health.
Exercising for 72 minutes per day is only 5% of your day, but it makes the difference between those people who have amazing bodies and will live well into their 90s thanks to overall better health, and those people who don't exercise at all - and will be lucky to live to be 60. Exercise and eating healthy really is the fountain of youth - and the quality of life is so dramatically improved that people who make the switch to become healthier and more vibrant realize they have missing out on a lot just in terms of feeling better about themselves.
Sincerely,
Suzanne MacNevin
British-Canadian Feminist Writer
---
Overpopulation and Reproductive Health
While North America is starting to suffer from a birth rate that is too low, many developing countries are overpopulated and lack efforts to control population growth. Read Population Growth, Consumption and Women's Rights to learn more.
Love to Detox?
Read Detox: The Ozonated Man at Jaconello to learn about new ways to detox and live longer.
Want to Eat Healthier?
Check out Borojo, the Superfruit to try something healthier to eat.
---
Sculpting the Perfect You
The cosmos has gifted everybody with a body, the basic appearance of which is predetermined due to genetic factors. However this appearance could be enhanced by maintaining a good fitness regimen.
A dream body is the one that is physically fit and has a captivating appearance, and doesn't resort to unhealthy bulimia and anorexia through starvation and purging. Women particularly work towards having a sculpted and fit appearance so as capture the admiration of people around. Fitness and diet are also important in preserving health, because women are more prone to certain types of diseases. There are several online magazines providing tips on women's fitness.
The most common expectation from any good online women's fitness and muscle magazine is that it has authenticated information and advice for women who are interested in improving their bodies, rejuvenate their minds, get into great shape, look appealing and stay fit. Hence, it is the responsibility of a good online magazine is to provide authenticated and scientifically proven solution for every type of issue related to women's fitness.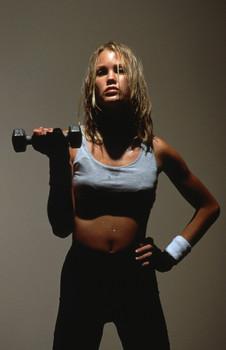 However, most of the available online magazines are trying to mislead and deceive viewers with pictures of skinny models and altered information. It might not be possible for all women to replicate the skinny models in the pictures of the online magazine, since all women have different body compositions. Most of the claims of "successfully bringing you back to shape" provided in these online magazines is often distorted, exaggerated and far from being true. Anything that is too good is not real.
The solution should be practical and suggested while keeping in view the potential for which a person is genetically programmed for. An online magazine must be able to cater the needs of a wide range of customers and should have content that can provide practical guidance in each and every aspect related to good health including diet and nutrition, exercise, psychology, sexual fitness, kinesiology, weight control, physical appearance and fashion.
Physical activity in women is important for revitalizing the body and preventing the onset of several ailments including coronary diseases, stroke, diabetes, cancer and osteoporosis.
It is essential for women to have a daily routine of physical activities so as to reduce anxiety, depression, high blood pressure and cholesterol level. Other benefits include maintaining body weight, improving physical appearance, and good sleep.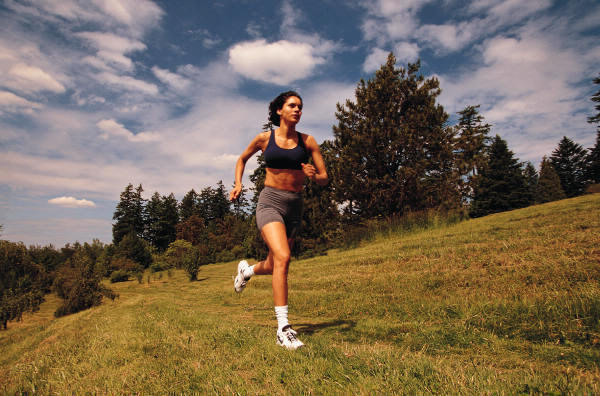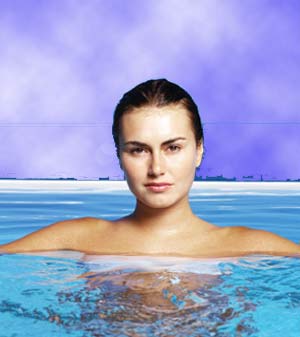 12 Daily Healthy Activities
Mentioned below are 10 useful activities for women which should be part of the daily routine:
1. One should have a regular workout for at least 30 minutes. This workout should be of moderate intensity and can include a 10-minute brisk morning walk, or jogging around the park or cycling.
2. A 30-minute swimming exercise is a moderate intensity workout that helps in preventing unhealthy body weight gain, and it provides cardiovascular conditioning while maintaining a good shape.
3. Another useful method of activity is to play around with children outdoors. Apart from staying healthy, women can also develop a healthy and positive bonding with their children through this method. Activities with children can include playing games like cricket, football, tennis or badminton and adventure sports such as rowing, kayaking, or hiking.
4. Another inexpensive and effective way of maintaining health is household cleaning. This includes vacuum cleaning, cleaning drawers, cupboards, window washing and reorganizing closets.
5. This sounds awry but, working out towards getting sexual pleasure is an important physical activity that provides pleasure and gets one exhausted.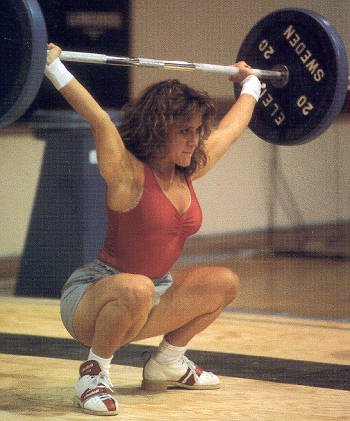 6. Gardening and manual grass mowing is a useful and healthy activity
7. Slight changes in the daily life can improve health. These changes include use of staircases instead of elevators, walking to shops at a short distance rather than using bikes or cars, getting off the bus a few blocks early and taking a walk for the remaining distance, taking a dog for a stroll and skipping.
8. Also useful are activities such as self-help while getting a drink, stretching out to reach a far away object, standing up while talking on the phone and using a treadmill or a stationary bicycle while watching a television.
9. A daily yoga or session for 30 minutes also helps in improving health. You could also take up an amateur sport like hockey, baseball, boxing, tennis or wrestling.
10. Hitting the dance floor with fast numbers is an enjoyable form of workout.
11. Hit the weights and become a weightlifting amazon. Just a little could save you from developing osteoporosis.
12. Try some abdominal exercises and get some really nices abs.