Canada's Fast Paced Business Age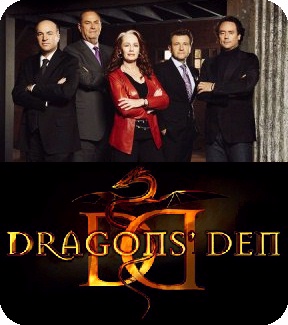 By Charles Moffat - February 2010.
Canada is embarking on a new era of small businesses and entrepreneurs, with a lot of government and media endorsements. For starters there is the TV show "Dragons' Den" (which has nothing to do with Dungeons & Dragons), which features 5 wealthy Canadians who are looking to invest in young entrepreneurial companies in exchange for a % of the company and the profits. The show is on CBC television and can also be watched on the CBC website. Canada is hardly the only country with its own version of "Dragons' Den", the show started in Japan and has been franchised in 17 other countries so far.
Next is the recession stimulus spending and the new era of government grants for small businesses. There has never been a better time to start a small business and watch it grow. You have but to do a Google search and you will find thousands of Canadian websites looking to loan or give you money. True, you will have to jump through the hoops and fill out all the paperwork, but its all perfectly doable.
The big stumbling block I think is that the average person knows extremely little about running their own business. They don't know how to budget, how to advertise or market themselves... they don't even know for certain if they have a product or service people will want to buy.
And that's where you need a business consultant. Or at very least a trip to the local library to pick up some books on the topic of running your own business. Its not going to be easy, people starting their own business need to be motivated, disciplined and be able to put in all the extra effort they need to succeed.
Worse, it can't be your sole source of income. If you're unemployed and looking to start a small business don't expect to instantly start making money. The first year or two will be rough and if you're married and/or have kids to feed it may be extremely difficult to manage your responsibilities and your love life.
But if you think you can do it, what is the harm in doing some research and some math first to see if your business model is realistic?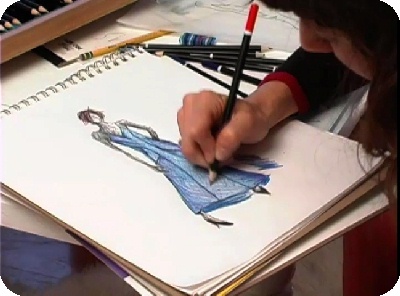 Lets take our fictional person Monique as an example. Monique just finished studying fashion for three years in college. She has a part-time job working at La Senza, but what she really wants to do is start her own clothing line. She has all the skills and training needed to design/make the clothes, but she knows nothing about running a business. What does she need to do?
#1. Monique needs a name for her company. This will be her brand. It should professional and something people can easily remember.

#2. Monique needs a marketing and advertising strategy. How will people know about her fashion designs?

#3. Monique needs a place to sell her clothing. She needs stores that will carry her brand.

#4. Monique also needs a website that allows people to order her clothes online, which means hiring a website designer who can create a storefront/shopping cart.

#5. Monique needs start up money and a budget.

#6. Monique needs advice about how to run a business. She's only 24 and knows nothing about being disciplined when it comes to such things. She is going to need to research these things, find out how to register her business, promote it and make it profitable.

#7. Eventually Monique will want to hire staff to help make her clothing, handle the marketing/promotional work, someone to manage the website/online advertising, and of course people to handle shipping, accounting, and finding new stores to carry her merchandise.
The problem with Monique however is that she has some naive ideas in her head. She thinks (like many young artists and designers) that she is going to be discovered, hired by some wealthy patron or big brand name like Fendi or Gucci and somehow everything will fall in her lap. She's still living in a fairy tale. Monique needs to learn how to buckle down and work for her dreams instead of hoping something miraculous will happen.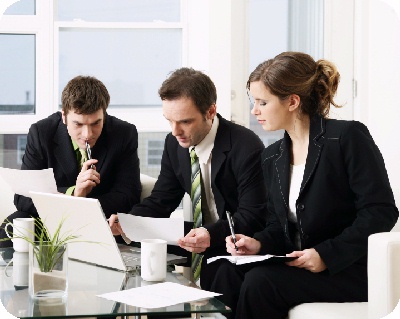 It should be noted the "winners" on the Dragons' Den TV show are the ones who have a clear idea of their business model, are realistic about it, and have put forward a lot of effort and thought into their work. Such things don't come naturally, they have to be learned over time.
While Canada does have lots of colleges and universities that offer courses in business planning, the vast majority of students think business is boring as a topic for study. In theory Canada would be a much wealthier country if such courses in university were mandatory so every graduate had to take at least one business course. (Please take a look at the list of business courses at the bottom of this site.)
It should be noted that Canada does not make business in a vacuum. With the huge United States market just south of the border it means Canadian businesses can easily market to 10 times the consumers than they would normally have available. True, this won't help your pizza delivery business, but if you're selling a product that can be shipped there's a lot of potential for growth.
In January 2010 President Barack Obama announced $33 billion USD worth of tax cuts to benefit small businesses. Canada will no doubt follow suit in an effort to stay competitive.
There is a lot in the news about markets going up and down, but these really don't effect the day-to-day business of most companies. Often its just the fluctuation of key commodities like oil and gold, or the stocks of big investment companies and banks, car manufacturers and the mortgage/housing industry. Unless you're planning to start your own bank or auto company, such news really won't effect you.
What will effect you however is industry trends in your chosen niche sector. In the case of Monique for example she will want to keep track of fashion trends so she knows what are the hot colours of the season and what clothing items are in popular demand right now.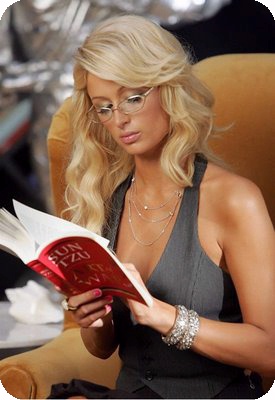 This is where Sun Tzu's "The Art of War" comes in. Sun Tzu's 6th century B.C. has been translated numerous times and its applications/reasonings have been applied to business practices for decades now because it provides a systematic approach to gaining the upper hand, not just in warfare, but for a variety of tasks.
Lets take Paris Hilton as an example. True, she's supposedly not the smartest person in the cookie jar, but she is definitely business savvy. She took her name and her looks, her complete lack of acting/singing talent, and managed to turn herself into a celebrity actress, singer, fashion icon and sex symbol.
Thus if you're looking to research effective business tactics "The Art of War" should definitely be on your reading list. Other books to check out are:
The 36 Secret Strategies Of The Martial Arts: The Classic Chinese Guide for Success in War, Business, and Life, by Hiroshi Moriya.
Art Of War For Executives, by Donald Krause
Strategy for Sales Managers: Sun Tzu's The Art of War, by Gary Gagliardi
Sun Tzu Strategies for Selling: How to Use The Art of War to Build Lifelong Customer Relationships, by Gerald A. Michaelson
The Art Of War For Women: Sun Tzu's Ancient Strategies And Wisdom For Winning At Work, by Chin-ning Chu

Another philosopher to look up is Aristotle. Aristotle was very much into business practices and economics. Try the following books:
Aristotle on the Art of Business Friendship, by Mark A. Scott
Persuading Aristotle: The Timeless Art of Persuasion in Business, Negotiation and the Media, by Peter Thompson
---
Universities & Colleges that offer business courses in Canada
ALBERTA
Haskayne School of Business, University of Calgary
Business, School of, University of Alberta
Business Administration, The King's University College
Business, Concordia University College of Alberta
Master of Business Administration (MBA), Athabasca University

BRITISH COLUMBIA
Business, University of Victoria
International Business, University of Northern British Columbia
General Business, University of Northern British Columbia
Applied Business Technology, University College of the Fraser Valley
Business Administration, University College of the Fraser Valley
General Business, University College of the Cariboo
Business Economics, University College of the Cariboo
Business, Trinity Western University
Business Administration, Simon Fraser University
Business Administration, Royal Roads University
Business Administration, Okanagan University College
Business Management, Malaspina University College
Business Administration, Kwantleen University College Surrey
Business and Management Studies, British Columbia Open University
Business Administration, British Columbia Institute of Technology

MANITOBA
Agribusiness and Agricultural Economics, University of Manitoba
Asper School of Business, University of Manitoba
Business Administration, Brandon University

NEW BRUNSWICK
Business Administration, University of New Brunswick - Fredericton
Economics with Business, St. Thomas University

NEWFOUNDLAND
Business Administration, Memorial University of Newfoundland

NOVA SCOTIA
Business, University of King's College
Business Administration, University College of Cape Breton
Business Administration, St. Mary's University
Business, St. Francis Xavier University
Agricultural Business, Nova Scotia Agricultural College
Business Administration, Mount Saint Vincent University
Business Administration, Dalhousie University
Fred C. Manning School of Business, Acadia University
Acadia Centre for Small Business and Entrepreneurship, Acadia University

ONTARIO
Business Research & Administration, York University
Schulich School of Business, York University
Business Administration, Wilfrid Laurier University
Business Administration, University of Windsor
Richard Ivey School of Business, University of Western Ontario
Business Administration, University of Waterloo
Business, Entrepreneurship, and Technology, University of Waterloo
Environment and Business, University of Waterloo
Business Affairs And Chief Financial Officer, University of Toronto
Business Information Analysis/Management, University of Toronto
E-Business, University of Ottawa
Business Administration (MBA), University of Ottawa
Business Studies MBA, University of Guelph
Agricultural Economics and Business, University of Guelph
Business Administration, Trent University
Business Management (BComm), Ryerson University
Business Administration, Royal Military College of Canada
Business, Queen's University
School of Business and Economics, Nipissing University
eBusiness, McMaster University
DeGroote School of Business, McMaster University
Business Administration, Laurentian University of Sudbury
Business Administration, Lakehead University
Economics, Business and Mathematics, King's University College
Business, Carleton University
Business Administration, Brock University

PRINCE EDWARD ISLAND
School of Business, University of Prince Edward Island

QUEBEC
Business Administration (MBA), Concordia University
E-Business, Concordia University
John Molson School of Business, Concordia University
General Business Management, Bishop's University

SASKATCHEWAN
General Business, University of Saskatchewan
Business Administration (MBA), University of Saskatchewan
Aboriginal Business Education, University of Saskatchewan
Master of Business Administration (MBA), University of Regina
School of Business, First Nations University of Canada