Hundred Dollar Oil - $100/Barrel Oil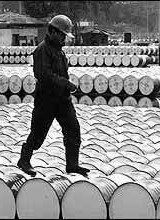 $100/Barrel Oil
By Charles Moffat - January 2nd 2008.
On January 23rd 2006 I predicted that oil would reach $100/barrel due to geopolitical concerns and shortages. Today it finally happened.
Oil Prices Timeline:
1981: First major fighting in Iran-Iraq War, $39/barrel.
1991: The Gulf War, $33/barrel.
1997: Clinton bombs Iraq after Iraq invades Kurds and tosses out weapons inspectors, $23/barrel.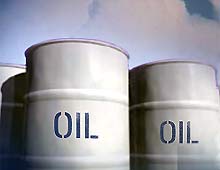 2000: OPEC cutbacks spark world oil shortage, $30/barrel.
2001: September 11th Attacks, $25/barrel.
2003: Iraq War, $40/barrel.
2004: Iraqi Insurgence, $55/barrel
2005: Hurricane Katrina hits New Orleans, $60/barrel.
2006: War with Iran appears imminent, $69/barrel.
2007: Prices skyrocketed up to $99/barrel.
2008: On January 2nd oil prices topped $100/barrel.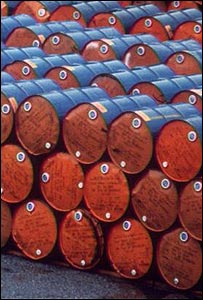 In mid January 2006 the oil markets were rocked by a perfect storm of global energy-related fears that hinted that oil prices would skyrocket. Two years later those fears have started to become reality.
At that time the Bush Administration was sabre-rattling with threats of war with Iran. Nervous investors looked on as conflict raged in several strategic areas of the world, involving nations as disparate as Iran, Iraq, Saudi Arabia, Russia, Ukraine, Nigeria, Venezuela, China and the United States.
Bad weather then (and more bad weather now) sparked fears of shortages as erratic weather patterns continue to make it more difficult to deliver oil and gas on time.
In 2006 experts said the Iran issue alone could push oil prices past $100 a barrel. Experts argued that if the U.N. Security Council were to authorize sanctions against Tehran (which have they have since made partial sanctions) which the West continued to accuse Iran of trying to make nuclear bombs, that Iran in return would curb oil exports in retaliation.
"Even if Iran pulled a small amount of its oil off the market, say it pulled a half million barrels a day, I could see oil prices literally jumping over the $100 per barrel mark," said James Bartis in 2006, a senior researcher at Rand Corp.
Economists predicted that a sharp global economic slowdown would follow. That was the dilemma the United States and European nations would face as they decide whether to act against Iran.
Since then a slowdown has happened, including a massive credit crunch as many Americans lose their homes in the mortgage crisis.
Some economists believed that it would be foolish for Iran to cut oil exports because the unemployment rate in Iran was 14%, but they neglected to remember that oil exports have very little effect on the unemployment rate (which is largely dependent on education levels and participation of women in the workforce).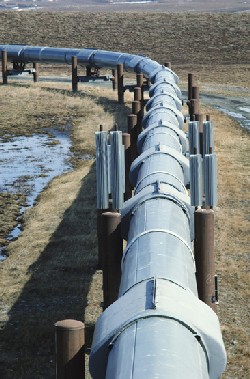 Other problems in 2006:
Explosions blamed on sabotage hit pipelines running through southern Russia, cutting the supply of natural gas to the Caucasus countries of Georgia and Armenia during a cold snap. Georgian President Mikhail Saakashvili said the blasts were aimed at destabilizing the country.
U.S. Senator John McCain, an Arizona Republican, said the United States needed to develop alternate energy suppliers to avoid being held hostage by "Iranian mullahs" and "wackos in Venezuela." McCain told the media that the U.S. must "get on a track to energy independence from foreign oil," including more reliance on nuclear power.
Venezuela's Energy Minister Rafael Ramirez said that "oil market fundamentals" show OPEC should trim crude production because prices are climbing on specific situations such as Iran and Nigeria rather than dwindling supplies.
Swiss bank UBS cut ties with all of its clients in Iran because of high costs derived from uncertainty about security and regulatory matters in Iran. The decision was not driven by political motives, an official said.
Saudi Arabia, the world's biggest oil exporter, directed increased output toward China and India as the world's fastest-growing markets compete for supplies. "Saudi Arabia is looking eastward to Asia; to China and India," said Khan Zhahid, chief economist at Riyad Bank. Saudi King Abdullah decided to pay both countries a visit to explore trade options.
The CIA released predictions that a "nuclear war with Iran could cause oil prices to rise to as much as $500 US/barrel and cause gasoline prices to rise to $15/gallon." The CIA didn't explain the math behind these predictions. The Central Intelligence Agency has been wrong before.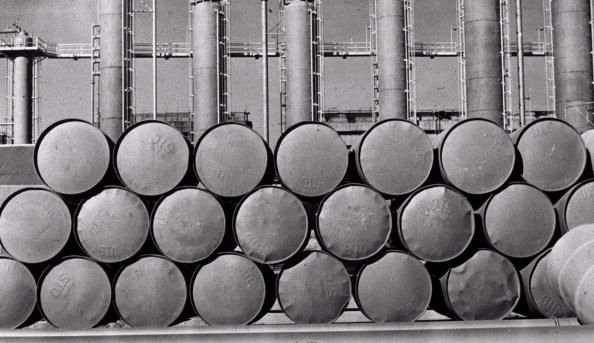 Oil hits $100 for first time
The news that oil prices had reached the psychological level of $100 shocked many Americans.
On the New York Mercantile Exchange (Nymex) at 1720 GMT, a barrel of "light sweet crude" for February delivery jumped $3.48 to $99.46. Minutes before bidding had reached the exact price of $100 a barrel.
Investors had flirted with the record twice in November. "We finally hit the $100 barrel oil and we will hit again if supply remains tight compare to demand," said Bart Melek, an analyst with BMO Capital Markets.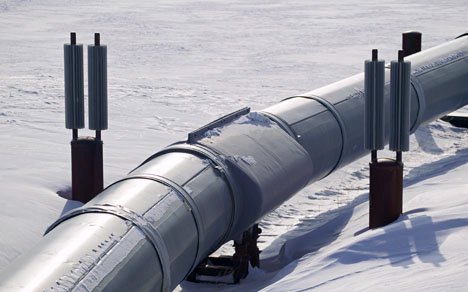 Overseas in London, Brent North Sea crude for February delivery also soared to a record $97.05 per barrel, up approximately $3 from its close on Monday. Markets were closed Tuesday for the New Years holiday.
"Oil is higher this morning on more violence in Nigeria, concerns about stability in Pakistan, oil-inventory expectations and good old-fashioned cold winter weather," added Phil Flynn from Alaron Trading.
Militant warlords attacked two police stations and a hotel and at least 12 people were killed over the New Year in the Nigeria's oil capital Port Harcourt, raising fears that crude output in the oil-producing nation could be further effected.
"With the military and the militant warlords engaged in a violent tit-for-tat, the risk for oil disruptions in Nigeria remains higher than in the past few months," said Petromatrix analyst Olivier Jakob.
Violence by militants has reduced Nigeria's oil output by about a fifth since the start of 2006.
The unrest "raises concerns that a return to chaos could begin to disrupt international oil flows again," said John Kilduff from MF Global.
Meanwhile crude oil inventories in the United States, the world's top energy consumer, have fallen for a seventh week in a row due to an oil shortage.
Falling inventories amid the northern hemisphere winter while demand for heating fuel surges is causing prices to skyrocket.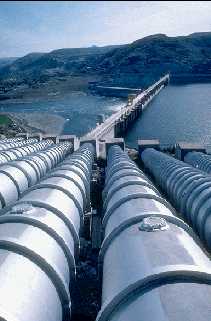 Oil prices doubled during 2007, with New York crude reaching a record high of $99.29 on Nov. 21.
New York prices also briefly approached $98 late last week after the assassination of Pakistan opposition leader Benazir Bhutto.
David Moore, a commodities strategist with the Commonwealth Bank of Australia, said Wednesday that tensions in Pakistan and the Middle East had "created a risk premium" for the oil market.
Where do you think oil prices will be next year? Go ahead, pick a number (any number) and you can probably find an expert somewhere who agrees with you. Some economists say oil prices are about to collapse because recent prices are too high to last. But other analysts believe that is hogwash, firmly believing $100 a barrel is here to stay and predicting numbers as high as $150 to $200/barrel.
Talk is cheap. Many of these same analysts have invested their own money in the stocks involved.
Important Point: Oil companies are international corporations and will sell their oil where they can make the most profit. Why should Exxon or Shell say their oil and gasoline in the United States when they can sell it for double or quadruple the value in China and India?
The answer is simple: Because if the USA gets desperate for oil, our economy will collapse and we will have to go to war to get those oil supplies.
Oh wait, we're already at war.
$103 per Barrel
February 29th 2008.
Oil prices briefly surpassed $103 a barrel for the first time as persistent weakness in the U.S. dollar and the prospect of lower interest rates attracted fresh money to the oil market.
Light, sweet crude for April delivery on the New York Mercantile Exchange jumped to a new trading record of $103.05 a barrel in electronic trading before slipping back to $102.07 a barrel, down 52 cents, by midday in Europe.
Updates:
March 5th 2008 - $104 US.
March 6th 2008 - $105.97 US.
March 7th 2008 - $106.54 US.
March 10th 2008 - $107.90 US.
March 11th 2008 - $109.72 US.
March 13th 2008 - $110.70 US.
March 17th 2008 - $111.80 US.
April 15th 2008 - $114.08 US.
April 20th 2008 - $117.40 US.
April 22nd 2008 - $119.90 US.
May 6th 2008 - $122.73 US.
May 7th 2008 - $123.56 US.
May 9th 2008 - $125.98 US.
May 13th 2008 - $126.98 US.
May 21st 2008 - $133.17 US.
May 22nd 2008 - $135.09 US.
June 6th 2008 - $139.12 US.
June 17th 2008 - $139.89 US.
June 26th 2008 - $140.42 US.
July 3rd 2008 - $146.69 US.
July 11th 2008 - $147.27 US.