3D Movies becoming more Commonplace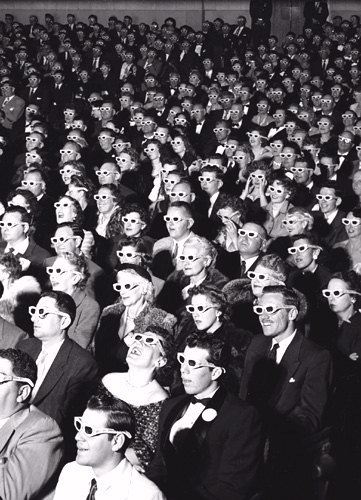 10,000 theatres to be converted to the digital technology
Hollywood is taking big steps towards offering more movies in 3-D, announcing deals to convert as many as 10,000 more theatre screens for the digital technology needed to accommodate the resurgent, eye-popping format.
Access Integrated Technologies Inc. said it had reached agreements with four studios – Disney, News Corp.'s 20th Century Fox, Viacom Inc.'s Paramount, and Universal Pictures, which is owned by General Electric Co.'s NBC Universal – to finance and equip the screens in the U.S. and Canada during the next three years.
The conversion will cost as much as $700 million, said Bud Mayo, chief executive of Access Integrated Technologies, which completed a first tranche of 3,700 digital conversions in October.
The announcement came during the kickoff of ShoWest, a conference in Las Vegas where studios unveil clips and other details about upcoming movie lineups.
Hollywood is anxious to convert as many theaters as possible to the digital format, which provides sharper images while eliminating the need for expensive celluloid film. It also allows theater companies to offer live events and shows from other venues.
The digital technology can also be used to show 3-D movies with the addition of software and hardware costing about $25,000 per year for each screen.
"Hannah Montana & Miley Cyrus: Best of Both Worlds Concert," a 3-D movie, pulled in $31.3 million in its opening weekend, an impressive feat because it played on only 683 screens, compared with many wide-release films that open on more than 3,000 screens and make half as much.
"We were in as many locations as we could possibly get," said Chuck Viane, president of distribution for Walt Disney Studios Motion Pictures. "If there were 3,000 3-D screens available, would we have played them all? Yeah, I think we would.''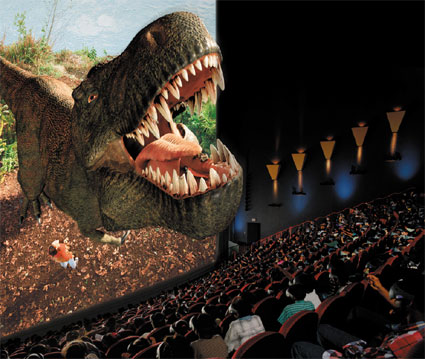 Even "Chicken Little," the first ever animated 3-D movie released in November 2005, made $23,864 per screen, compared with $10,949 for the 2-D version.
At least 30 more 3-D movies are in the pipeline from Hollywood, including this summer's adaptation of Jules Verne's "Journey to the Center of the Earth.''
Theaters owners and studios hope the offerings will help bring people back to multiplexes for an experience that cannot be matched by increasingly sophisticated home theater systems.
The theater industry is also battling competition from video games and other alternative entertainment along with Internet movie downloads.
The push to convert screens had been bogged down by a number of issues, including the shaky credit market that has threatened to increase costs even further.
"It's just been maybe slower than anticipated," said Stifel Nicolaus analyst Drew Crum.
Thus far, about 4,000 screens – just 10 percent of the estimated 38,000 screens in the U.S. and Canada – have been outfitted with digital technology.
Only about 1,040 of those screens are now outfitted to show 3-D movies.
Interest in 3-D has come and gone since the 1950s, but studios began to take the format seriously again after a 3-D version of 2004's "The Polar Express" from Warner Bros. grossed more than $45 million.
A number of high-profile filmmakers now have 3-D projects in the works, including James Cameron and Tim Burton.
Walt Disney Co. is making "Toy Story 3" in 3-D and plans to rerelease the first two "Toy Story" films in the trilogy in the format.
Box office figures have shown the submersive effect of 3-D can attract two to three times more moviegoers who are willing to pay as much as $3 more per ticket, Crum said.
Along with digital projection, today's 3-D technology makes use of polarized lenses rather than the flimsy red and green cardboard cutouts of the past that could cause nausea and headaches.
In October, Access Integrated Technologies completed a two-year effort to retrofit multiplex screens at a cost of nearly $280 million – about $75,000 per screen.
AccessIT is recouping the cost from studios over the next 10 years.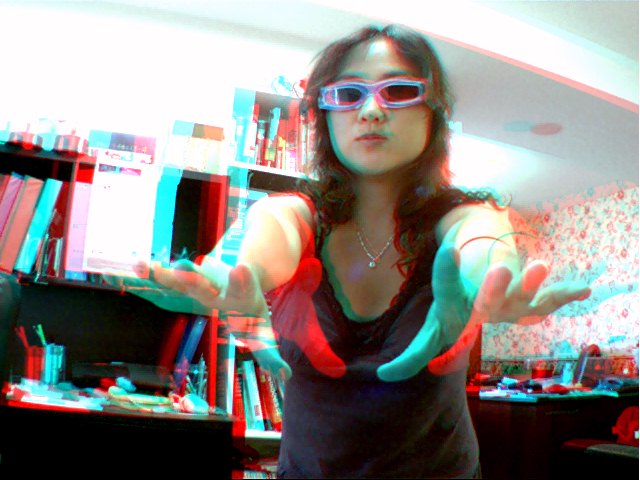 Meanwhile, theater chains are ponying up as much as $25,000 a year per screen to technology firm REAL D for the software, physical upgrades and maintenance that makes it possible to show 3-D movies.
The current dearth of screens has caused some short-term kinks.
The 3-D concert movie featuring U2 took in only $4.8 million because the tail end of its run was trampled by the Hannah Montana juggernaut, which took up most of the available 3-D screens.
DreamWorks Animation SKG Inc. said last month it pushed back the release of its "How to Train Your Dragon" by four months to March 2010 to avoid competing for 3-D screens with James Cameron's hotly anticipated feature film "Avatar.''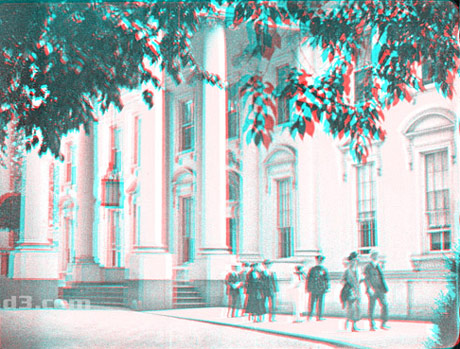 The logjam has only ramped up the pressure to cut deals.
A second financing vehicle called Digital Cinema Implementation Partners was formed last March by the three largest theater exhibitors, Regal Entertainment Group, AMC Entertainment Inc. and Cinemark Holdings Inc. with plans to outfit their 14,500 theaters with digital technology.
"We, the exhibitors, and most of the studios want to make things happen so we can support what is a major commitment by multiple parties to the 3-D space," he said. "It's going to happen.''