Lights, Camera and Bollywood Action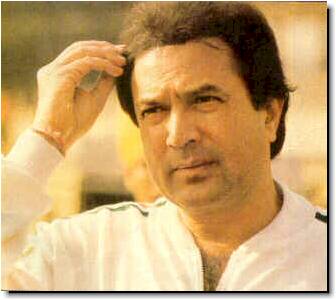 Not just song and dance
By Abhishek Saxena - November 2007.
The Early Years
Indian Films which the world sees as a plethora of songs and dances, where people are running around trees singing and dancing in colorful clothes expressing their love for each other in a dreamy location. While it is true that songs are an integral part of Indian movies and they have played important role in taking Indian films to the world, but Indian film industry is much more then just dances and songs. Indian film Industry is popularly known as Bollywood to the rest of the world though some people from film fraternity finds this word demeaning and degrading even when the word "Bollywood" has found its place in Oxford dictionary. I also think it is demeaning so I will call it Indian Film Industry.
Indian film Industry which dates back to 1913, when the first Indian film was released called "Raja Harishchandra" which was a silent movie, directed by one of the most respected film maker Dada Saheb Phalke who has an Award named after him known as "Dada Saheb Phalke Award". Another milestone in the Indian cinema was in 1931 when the first film with the sound was released called "Alam Ara" which was a major hit. Alam Ara changed the face of the industry. All the regional film industries quickly switched to sound films. By 1930 the Industry was producing around 200 Films every year.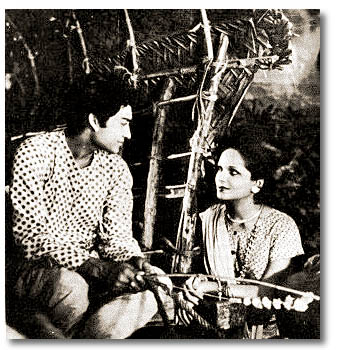 Since 1930 Indian film industry went through different phases. During that time India was reforming as a country, it was going through tough times with its struggle for independence from British Raj, so some filmakers used films as the medium to create awareness among people and used them to tackle some serious social issues. Films like Watan, Achoot kanya, Shaheed are perfect examples of such movies. During that era there were some path breaking films being made like Pyaasa directed by Guru Dutt, which has been rated as one of the best 100 films of all time by Times Magazine. Films like Boot-Polish, Mother India, Naya Daur, Do Bhiga Zameen and many more classics from the Industry continued to showcase the immense talent the industry had and laid rock solid foundation for the future of the Indian Film Industry.
Then came the era of Colored films during the late 1950's, but until mid 1960 most of the movies continued to be black and white because of the high cost of colored reel. That was the time when Industry was producing melodrama and musicals which fascinated the youth at that time. Big names like Raj Kapoor, Dilip Kumar, Dev Anand, Manoj Kumar, Madhubala, Nargis, Nutan and many more continued to work in excellent entertaining movies with some social message in the backdrop.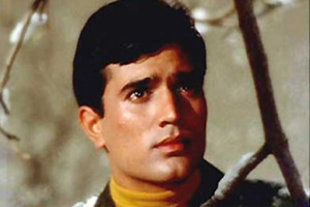 The 1970s and 1980s
Then came the phase of action movies, thrillers, romantics. Films centered around these genres. Rajesh Khanna who was the first actor to get a recognition as Superstar, had girls go ga ga over his looks, he was a major influence on the youth at that time. Dharmendra the ever Handsome Indian Film star was rated one of the most handsome looking actors at that time.
The industry continued to make actions, thrillers and Violent films. That was time when industry gave birth to a name "Amitabh bachchan " who has ruled the industry for almost 3 decades and still holds his special place in the industry. Films were written keeping him in mind. He was the "Angry young man" of Indian cinema. Dharmendra and Amitabh Bachchan both were are part of the most successful Indian movie of all time " Sholay" which was the mega hit and announced the arrival of violent action movies.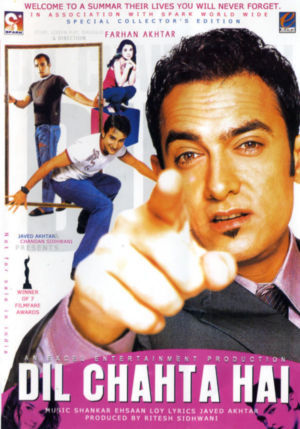 Industry kept shelling out some real good movies from 70's to late 80's, films like Anand, Mera Naam Joker, Purab aur Paschim, Kal Aaj aur Kal, Abhimaan, Roti kada aur Makaan, Deewar, Arth, Namak Halaal, Karma and many more good films. During that time industry churned out some very good actors like Anil Kapoor, Jackie Shroff, Sunny Deol and Mithun Chakraborthy. This was also the time when parallel cinema or Art movies came into picture. Those movies tackled some serious social issues, actors like Naseerudin Shah, Shabhana Azmi, Farukh sheikh are some of the famous stars from that genres along with many others. Although these actors worked in commerical cinema too but they were better known for their work in Art Movies. Parallel cinema had its own class of audience.
From late 80's to mid 90's Indian film Industry went through a rough patch not many quality movies were coming out, it was that time when due to the small budgets and constrained schedules few film makers resorted to plagiarism. But in the mid 90's films like "Hum Aapke Hai Kaun" and " Dilwale Dulhaniya le Jaayenge" brought back the audiences to theaters, suddenly the the industry saw many big budget colorful films. The budgets went up and Industry saw some serious cinema but still low quality movies continued till early 2000 by this time industry was introduced to actors like Sharukh Khan , Salman Khan and Aamir Khan all three made the famous Trio and ruled the industry for long. Along with them stars like Govinda, Akshay Kumar, Hritik Roshan, Sanjay Dutt, Aishwarya Rai, Rani Mukherjee, Kajol also made their mark in the Industry.
Modern Bollywood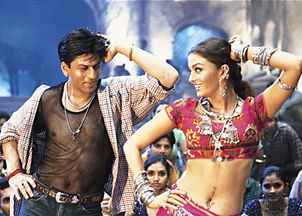 Since early 2000 till date the industry is said to be going through its Golden years, and rightly so. The face of Indian films have changed during the last 7-8 years. The films are no more centered around the Filmstars. Now the story and screenplay is in the lead. The films now are a Visual treat for the audiences. Films like Black, Chandini baar, Dil Chahta hai, Lagaan, Swades, Munna bhai MBBS and many more have changed the way films were made in India. Apart from Star cast the story, screenplay, Direction, Visual effects also got recognition. This is the time when Indian Industry saw its first ever Super Hero "Kkrish" the film was full of special effects. Krrish introduced visual effects to the films at that large scale. The Budgets continued to go up, films like Devdas, a period drama with lavish sets and very expensive costumes are counted amongst the most expensive films being made along with many others.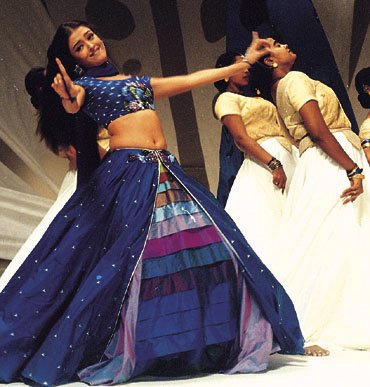 The Films from the Indian Film Industry are now compared with Hollywood films which are technically way ahead then earlier Indian films, but the last 10 years have seen a steady growth in the international market for Indian Films. Hindi movies are released simultaneously in different countries. Some stars like Akshay Kumar, Katrina Kaif and Salman Khan have a big fan following in UK. Films are finding their place in international film festivals. In fact now some of the Hollywood studios are investing in Indian Films, Saawariyan being the first one, the film is directed by Sanjay Leela Bhansali one of the most eminent directors of Indian cinema.
If the Indian film industry keeps growing at that pace then we might just get to see some more collaborative projects from both the Industries which would be far more entertaining and would have lot more mass appeal and who knows we might see Tom Cruise and Aishwarya Rai running around trees singing and dancing. Mission definitely possible.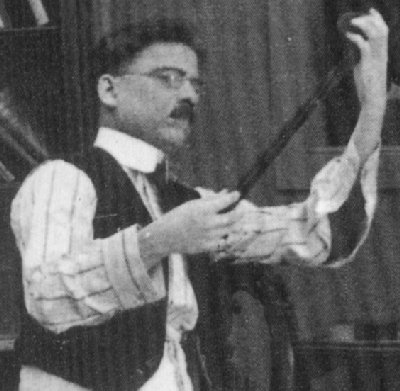 About Dadasaheb Phalke:
Biography by Suzanne MacNevin - November 2007.
Dadasaheb Phalke directed over 70 pioneering pieces of film and is regarded as the Father of Indian Cinema. He was born Dhundiraj Govind Phalke at Trymbakeshwar near Nasik in 1870. The son of a shastri, Dajishastri Phalke, he was to become a Shastri also and was trained for a career as a Sanskrit scholar.
He came to Bombay with his family when his father joined Wilson college as Professor. Having a keen interest in arts, Dadasaheb Phalke joined Sir J. J. School of Arts in 1885 for a course in Drawing and then continued with his art studies at Baroda's famous Kalabhavan.
Initially he earned his living painting the scenes and backdrops for various drama companies, but also developed an interest in photography. In 1903 he joined the Archaeological Department as a photographer and this was where he was introduced to the magic of cinema. Thus the film 'Raja Harishchnadra' was made in 1913 under the banner of Phalke Film Co, which was later incorporated into the Hindustan Film Co.
Dadasaheb's film 'Raja HarishChandra' is recognized as the first indigenously made narrative film. It was released in Bombay in 1913 and like any true pioneer he also produced, directed, wrote and filmed all of it. He also processed, printed and edited the film which means with the exception of the imported camera, the processing outfit and the raw film, which were not made in India, everything was organized by him locally.
As a pioneer of the Indian Cinema he established the basic norms of film-making in almost every department of this conglomerate art. He was his own scenarist, cameraman, art-director, costume designer, editor, processor, printer, developer, projectionist and even distributor. This one man institution gave its most fundamental traditions in film making and established the motion picture as a form of entertainment and an extension of Indian culture.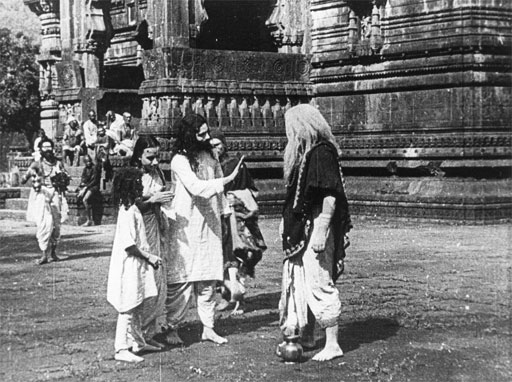 It was also Dadasaheb Phalke who introduced the first heroine to India Cinema. At the time actresses shunned the cinema. No females were willing to work in films. Traditional stage actors shied away from the new medium and no woman, not even a dancing girl, would agree to act in a fiim. So for the role of Taramati in Raja Harishchandra phale had to go to a delicate looking young man. He selected the young actor Salunke to play the role of Taramati who at the time was serving as a cook in a restaurant. Later Salunke played both Rama and Seeta in Lanka Dahan and became the most popular actor (and actress) of the period.
Famous Works of Dadasaheb Phalke
Raja Harishchandra (1913)
Shri Krishna Janma (1918)
Kaliya Mardan (1919)
Setu Bandhan (1923)
Gangavataran (1937)