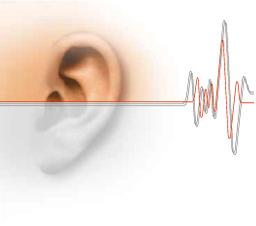 World Hearing Day, March 3rd
January 2020.
World Hearing Day (March 3rd) is fast approaching and every year various organizations try to put more emphasis on a topic that effects the hearing health of the world. Last year (2019) the World Health Organization (WHO) put that emphasis on the issue of personal audio devices effecting the hearing health of 1.1 billion people between the ages of 12 and 35. Not that these are the only people who listen to loud music and suffer hearing loss, but this is the demographic they chose to focus on last year.
Nearly 50% of people aged 12-35 years – or 1.1 billion young people – are at risk of hearing loss due to prolonged and excessive exposure to loud sounds, including music they listen to through personal audio devices. Thus in 2019 the WHO promoted the use of Safe Listening Devices. Ahead of World Hearing Day in 2019 (March 3rd 2019), the World Health Organization (WHO) and the International Telecommunication Union (ITU) issued a new international standard for the manufacture and use of these devices, which include smartphones and audio players, to make them safer for listening.
"Given that we have the technological know-how to prevent hearing loss, it should not be the case that so many young people continue to damage their hearing while listening to music," says Dr Tedros Adhanom Ghebreyesus, WHO Director-General. "They must understand that once they lose their hearing, it won't come back. This new WHO-ITU standard will do much to better safeguard these young consumers as they go about doing something they enjoy."
Over 5% of the world's population – or 466 million people – has suffered varying degrees of hearing loss (including 432 million adults and 34 million children), which consequently impacts on their quality of life. The majority live in low- and middle-income countries. It is estimated that by 2050 over 900 million people – or 1 in every 10 people – will have suffered some form of hearing loss, and not just in elderly people. The fastest rising demographic for people with hearing loss in young people.
This is also an economic issue. Hearing loss which is not addressed poses an annual global cost of US$ 750 billion. Overall, roughly half of all cases of hearing loss can be prevented through public health measures so that people can prevent hearing loss in the first place.
---
Similar Topics on LilithPress