Afghanistan's Warlords a Threat to Long Term Peace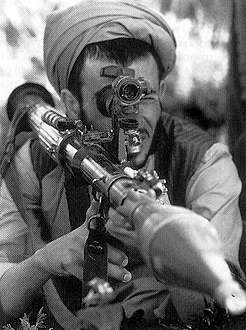 No Stability and No End to War
By Suzanne MacNevin - Updated February 2008.
Regardless of U.S.-backed President Hamid Karzai currently sitting in the capitol of Kabul, there is no clear ruler or leader of Afghanistan.
Instead, the real rulers of Afghanistan are America's allies there: The squabbling and feuding warlords that sided with the United States during the outbreak of war after September 11th.
Those warlords who sided with the Taliban are still there, and still hold power in certain regions of Afghanistan. The car bombings, the roadside bombs, the regular daily deathtolls are all signs of an active civil war between pro-Taliban warlords and anti-Taliban warlords, plus personal feuds that span back decades.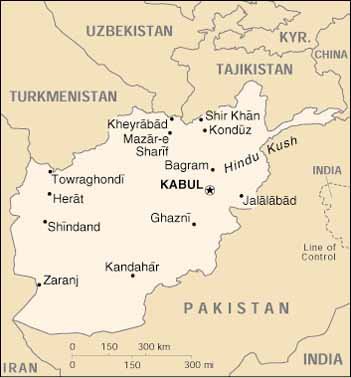 These warlords, our allies, are also responsible for the increased trade in heroin from poppy seeds in order to fund their growing power circles, regularly train new recruits with weapons and explosives and may or may not be sympathetic to the Taliban. Think of the warlords as mafia godfathers and you will realize that these men cannot be trusted to safeguard peace in the country of Afghanistan.
Because, hypothetically, even if we did get rid of all the Taliban, the remaining warlords would still end up fighting each other and all those people they trained with weapons and explosives are a new generation of potential terrorists.
Or there is the reverse, the Taliban are there to stay, and if NATO withdraws forces from Afghanistan the Taliban could eventually rise back to usurp power.
It will take a long term commitment from the United States, 30 years or more, to eradicate terrorism. It will also take investment in schools, colleges and universities to educate the people of Afghanistan and create a culture where women don't need armed guards to walk down the street.
To illustrate my point, back in 2004 a group of armed men took over the provincial capitol of Chagcharan.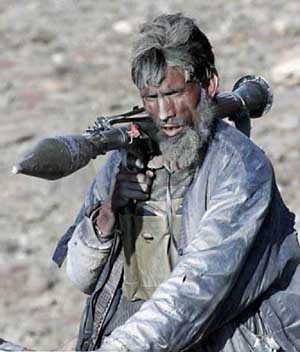 Warlords seize Chagcharan
June 18th 2004.
Warlords overran a provincial capital in central Afghanistan, officials said today, forcing the governor to flee and reportedly leaving 10 people dead in the latest burst of infighting in this war-fractured nation.
The attack highlights the challenges U.S.-backed President Hamid Karzai faces in trying to extend his writ to the countryside. It was also further evidence of slipping security ahead of key elections scheduled for September.
Fighters armed with machine-guns and rocket-propelled grenades seized Chagcharan, the main town in remote Ghor province 220 kilometres west of Kabul, on Thursday, a leader of the offensive and a government official said.
Gov. Mohammed Ibrahim fled to the western city of Herat, leaving his deputy and a group of nominally loyal militiamen and police to regroup in a village a few kilometres to the north of Chagcharan.
Din Mohammed Azimi, the governor's deputy, said at least 10 of his men were killed and that the remainder were regrouping for a counterattack.
But Ghulam Yahya, a former Ghor police chief who claimed Friday he was back in his old job, said he knew of only one fatality.
The fighting follows weeks of tension between allies of provincial military commander Ahmad Murghabi, who was also driven out, and rival tribes over positions in the local administration.
Azimi said a group led by a commander called Rais Salam launched the attack after rejecting an offer of control of four government departments, including police and intelligence.
He said a delegation from Kabul had left Chagcharan only on Wednesday.
But it was unclear whose side the central government was on.
Azimi said he had appealed to Defence Minister Mohammed Fahim and other officials in Kabul.
"They promised to help, but nothing came. The central government is very weak. It's useless," he said, also calling for NATO and the U.S. military to send troops.
A Defence Ministry spokesman said he knew of the incident only from media reports. Other government officials could not be reached for comment.
Yahya described the battle as a "popular uprising," and said a council of tribal leaders would now decide how to organize the province's affairs.
"I'm chief of police and Raise Salam has taken over the military headquarters," Yahya said.
"We're respecting and listening for the comment of the central government," he said. "The governor is a very good person."
Karzai, who returned Friday from a trip to the United States, has vowed to disarm the warlords who still control most of the country more than two years after the fall of the Taliban.
But stalling by powerful regional leaders such as Herat Gov. Ismail Khan and Uzbek strongman Abdul Rashid Dostum means only a few thousand of the official total of 100,000 irregular fighters have given up their weapons so far.
Karzai diverted hundreds of troops from the new U.S.-trained Afghan National Army to western Herat and the northern province of Faryab earlier this year to calm fighting between warlord factions.
The United Nations said it had pulled election workers out of Chagcharan during Thursday's fighting in another setback to its attempts to register voters.
Farther south, UN registration teams have yet to venture into many remote areas for fear of Taliban attacks.
On Friday, gunmen attacked a United Nations refugee office in Kandahar city, sparking a shootout but causing no casualties, an official said.
The attackers fired at least two rockets at the office of the UN High Commissioner for Refugees, causing some damage to its walls, said Khalid Pashtun, a spokesman for the governor.
Foreign reconstruction and aid agency workers have been a favourite target of insurgents.
Eleven Chinese road contractors were shot and killed in their beds in Kunduz province last week, while five aid workers, including three Europeans, were gunned down June 2 in the remote northwest.
In another incident Friday, two elite New Zealand troops were injured in central Afghanistan when they were fired on by militants armed with small arms and rockets.
The two soldiers were evacuated by helicopter to a U.S. base in the southern city of Kandahar for treatment, American military spokeswoman Master Sgt. Cindy Beam said. Both were in stable condition.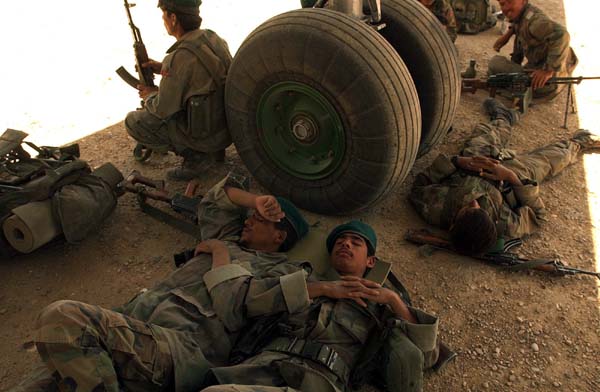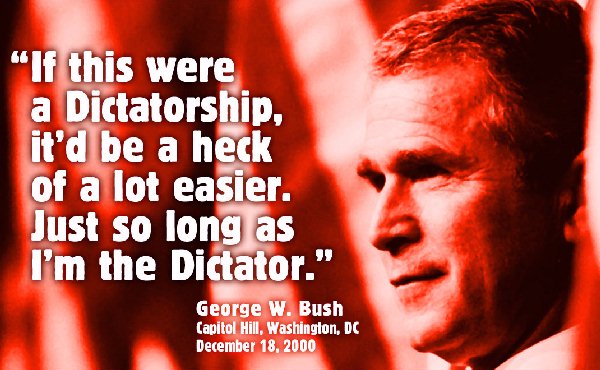 Conclusions
If a group of terrorists and warlords is large enough that they can capture the capitol of a province, they're large enough to pose a serious long term threat to the United States. These warlords aren't "shrinking in fear" from the U.S. military might. According to news reports, they're growing in numbers.
Bush's "War or Terror" has done nothing to stop terrorism. It has created a lot of political upheaval, but has only increased the amount of terrorism that we will see in the future.
We haven't even "subdued" Afghanistan. The warlords of Afghanistan are still in their positions of power and training potential terrorists.
During the 1980s the United States helped the Taliban into power in their fight against the soviets. Then we abandoned them and that created a sense of bitterness that came back to haunt us.
What happens we abandon Afghanistan again? Wait ten to fifteen years and find out. Crashing planes, pyro-terrorism or a variety of home brewed explosives.
The children of the people we killed will come back to haunt us.