Expensive Neighbourhoods in Toronto
By CM - July 2010.
The most expensive homes in Toronto are often off the beaten path, but still in a convenient location. The Bridle Path and Forest Hill have several. (These are homes that were for sale Spring 2010.)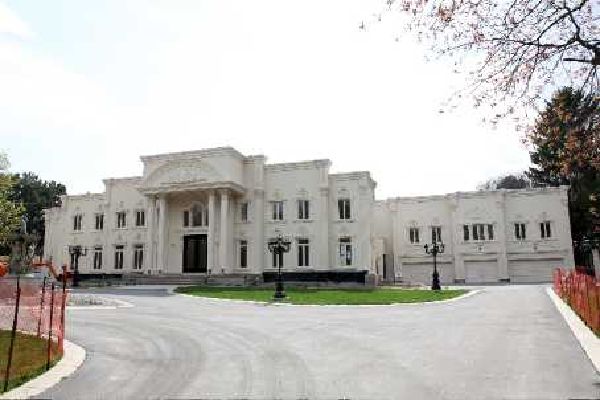 Bridle Path: A $15 million CDN brutalist mansion made of steel, concrete and glass and looks a bit like owning your own hotel, inspired by hotels such as the ultra-modernist architect Philippe Starck.
Forest Hill: Built in 1929 this $10.8 million monstrosity was built by steel merchant and philanthropist Sigmund Samuel. The University of Toronto has a library named after him.
Park Lane Circle/Bridle Path: For $10,250,000 you can get 15,000 square feet, including a 6,500 square feet indoor pool and a guest house.
Bridle Path: $6.5 million for a French style chateau with a guest house and a huge wine cellar.
Forest Hill: $6.5 million for the home of David Asper, executive VP of CanWest Global.
Forest Hill: $6,499,000 for a home by architect Richard Wengle which includes a 300-bottle wine room, a spa and exercise room. The home of Toronto Maple Leaf captain Mats Sundin.
Rosedale: $5,998,000 for a 1963 mansion perched on the Rosedale ravine, complete with circular pool and gardens.
Forest Hill: $5,799,000 for a home with stone walls, iron gates, 9 bedrooms and lots of woodwork.
Hogg's Hollow: $5,795,000 for a home with a private theatre and games room, a nanny suite plus wine /cold cellars.
York Mills: $5.5 million for a Georgian home set on a small ravine overlooking the Rosedale Golf and Country club. Includes five-hole putting course, a waterfall and pool.
And since you're probably curious the most expensive home in Ontario is a $45 million mansion on a cliff in Oakville overlooking Lake Ontario.
Economics in Toronto's Poor Neighbourhoods
The balance of supply and demand, need vs availability and the number of people who can actually afford to buy a home is never perfect. Indeed, if it was perfect prices would never fluctuate.
People buy homes for two reasons: #1. To have a place to live (and not have to rent any more); #2. As an investment real estate is often said to be one of the safest investments because of durability and the ability to rent/lease, renovate and resell later for a profit.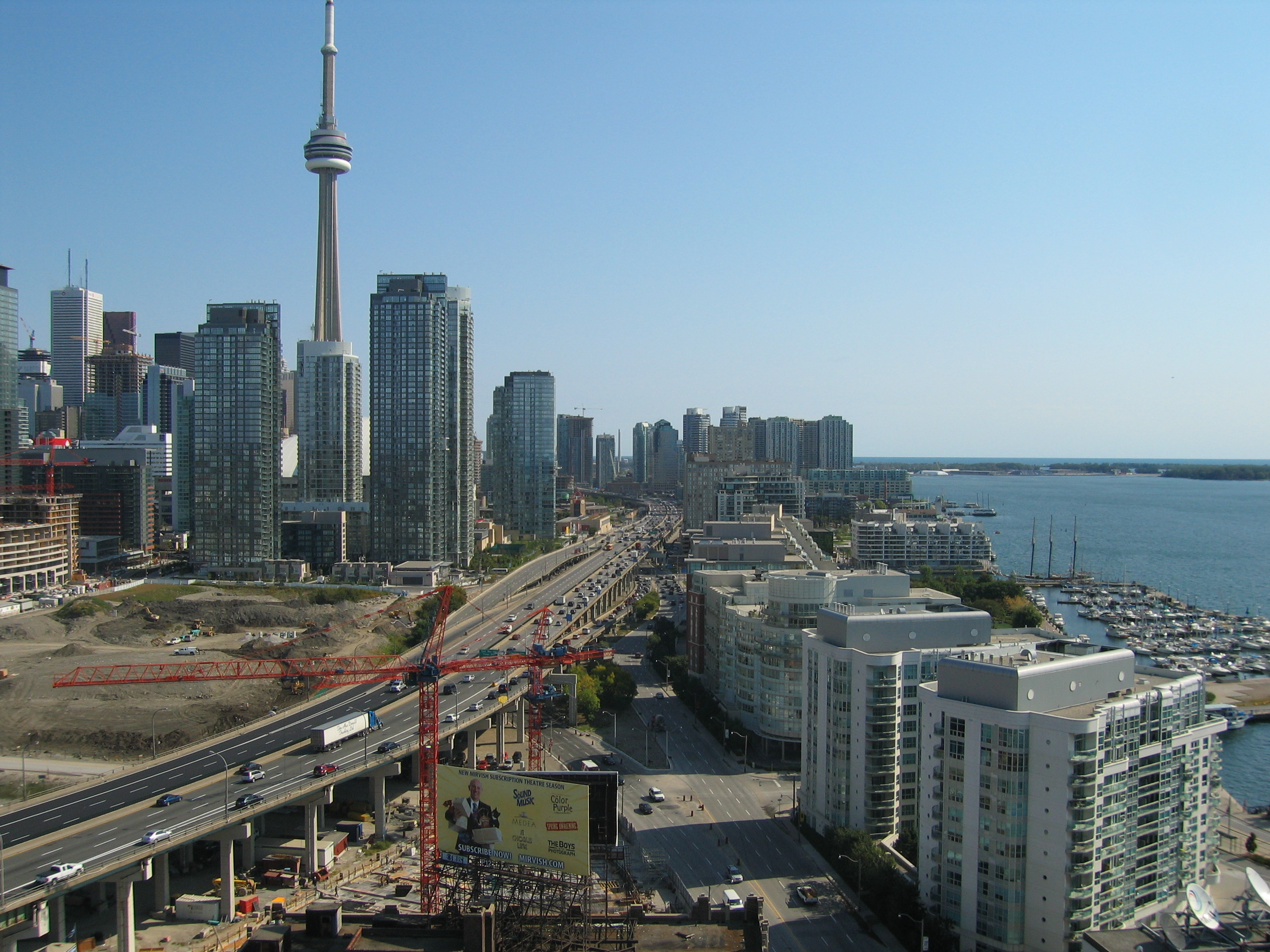 Take the condo tower blocks by Toronto's waterfront as an example. Most of them were bought by Asian investors who promptly rented them out with the plan to sell them at a later date. The problem however is that renters are harder on the buildings they live in (they don't own the building so they don't respect the building), combined with the fact that those condos were built on a slim budget and you can guess why they have since been dubbed "the Future Slums of Toronto" by Toronto's city planners. Thus investing in real estate really depends more on the quality of the construction and how the property will be used.
Unlike many American cities like Detroit or Chicago, Toronto never experienced an inner city collapse. The central neighbourhoods remained popular and property prices stable. The increase in suburban regions was designed to create higher density and only a few areas became known for their poverty and crime (Jane and Finch, Rexdale, and Malvern).
One of the most notorious neighbourhoods is Regent Park, just south of Cabbagetown, the result of too much social housing in a small confined area and streets that feel like they were deliberately designed to trap people inside so its more difficult to leave the neighbourhood on foot.
Another bad neighbourhood is St James Town, the result of too many high density apartment buildings in a tight area. The apartment buildings there are frequently compared to Communist-era apartment buildings from Eastern Europe and have been dubbed "the Commie Blocks of St James Town". The major street, Sherbourne, that runs through St James Town is sometimes referred to as "Crack Alley".
To see what the future might hold for the Toronto real estate market check out: Tea Leaves of Toronto Real Estate Market.
Real Estate Organizations in Toronto
The Toronto Real Estate Board (TREB): Founded in 1920, the Toronto Real Estate Board is the largest in Canada with over 28,000 members. TREB's MLS (Multiple Listing Service) is shared with Brampton, Durham Region, Mississauga and Orangeville. The board encompasses the Greater Toronto Area and includes: Ajax, Aurora, Barrie, Brampton, Burlington, Caledon, Halton Hills, Markham, Milton, Mississauga, Newmarket, Oakville, Oshawa, Pickering,* Richmond Hill, Toronto, Vaughan and Whitby.
The Real Estate Council of Ontario (RECO): Created in 1997 by the Ontario government to administer the Real Estate and Business Brokers Act and protect the interests of homebuyers and sellers.
The Ontario Real Estate Association (OREA): Founded in 1922, OREA represents 40,000+ real estate brokers and salespeople from Ontario's 43 real estate boards. OREA provides all real estate licensing courses in Ontario through the Ontario Real Estate College. Their mandate is to "Represent its members and to provide a professional environment for members to maximize business opportunities".
The Canadian Real Estate Association (CREA): Founded in 1943 under a slightly different name CREA represents 97,000+ Canadian Realtors, brokers, agents and salespeople. CREA owns and operates the MLS system, helping local real estate boards to operate databases listing homes for sale.
---